"When choosing a consultancy to consult about studying abroad, PegaOne Education is one of the best options. They always treat you politely and helpfully and have a very professional demeanour. They helped us along the way and guided us through the entire procedure"
Kala K Nair - MBA May Intake 2022/23 — Coventry University, UK
"When I decided on planning for masters I had too many questions expecially since I have a kid . My pegaone consultant helped me a lot on each decision from country to college . They made my travel journey less stressful and I would always refer them to any of my friends or family who is seeking for masters."
Nissy Sasidharan - MSc Big Data & Artificial Intelligence. Winter Intake 2021/22 — SRH Heidelberg, Germany
"I was able to fulfill my dream of studying and relocating abroad. Thanks to PegaOne Education. I was so pleased with the service and consideration I received. I strongly recommend PegaOne Education to anyone who, like me, has big dreams. Assistance with transparency in information and guidance."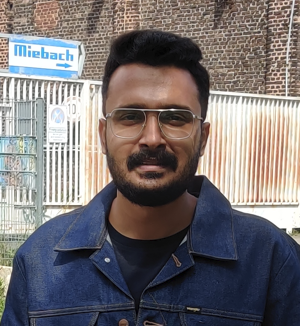 Harikrishnan PK - MSc Supply Chain Management, Summer Intake 2022/23 — SRH North Rheine Westfalen, Germany
"I had received admits from multiple Public universities in Germany, through PegaOne. The PegaOne team in Germany assisted me in relocating to Germany by helping me with both the pre-arrival and post-arrival procedures I had to carry out. They've also given me the right guidance in finding accommodation and doing the initial procedures such as city registration and starting a bank account in Germany"
Adars K S - MSc Metallic Material Technology Winter Intake 2021/22 — BERGAKADEMIE FREIBERG University, Germany
"The entire PegaOne Education team, was fully instrumental in securing me an admission; for Master of Engineering in IT at the Frankfurt University of Applied Sciences . All the information I required, as a prospective student was made available to me, in a systematic and straightforward manner. I was accurately briefed regarding even the very minutest changes, in the procedures for applying for the German Visa. I was fully satisfied by the professional courtesy and services extended to me by every member of PegaOne. The time and patience imparted to each prospective student and in depth knowledge of the PegaOne office about university procedures in the Germany is truly remarkable and up to date. I fully endorse PegaOne Education as the BEST overseas educational consultancy there is, and sincerely thank PegaOne for acting as the catalyst to reach my career goals. Best wishes to the entire team."
Dany B.John - Software Engineer at Peer Group GmbH Frankfurt University of Applied Sciences, Germany
"I did not know where to start the process but i was sure that i wanted to do my specialization in electronics. Then i came across PegaOne consultancy. I was skeptical at first because i did not know if it would work well but Anish takes care of everything and it was just a piece of cake for me after I submitted all my documents. I only had to wait for the university to take me in and the rest of it is history. Anish provides great moral support and a good friend i must say."
Anok Nanaiah Kaliyanda Kalappa - Research and Development Engineer TAPKO Technologies GmbH, MSc. Micro and Nano systems University of Chemnitz, Germany
"I would like to thank Anish and his team for helping me through the selection of my course, admission process, visa processing and even support after arrival . The team has very good knowledge about the available courses in different universities and the admission procedure which helped to find a course exactly matching with my area of interest and experience. I hope their dedication and teamwork would help many students to find a matching course for their higher studies."
Anson Davis, Masters in Media Technology, Technical University Ilmenau
"In the beginning, it was difficult for me to apply for the universities on my own. Friend of mine told me about PegaOne consultancy. He already had gone through this consultancy and he told me it's an easy process. All I had to do was send the documents to PegaOne Consultancy. I spoke with Anish, I told him what kinda University I am looking for, what are my expectations. He really helped me to find the right university in Germany."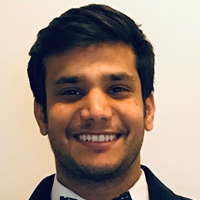 Abhishek, MBA&E specialization in Automotive management, University of applied sciences, Germany